December 29th, 2015
I am 14-Year-old, 9th Grade Student of Nagarjuna Vidyaniketan School in Karnataka's capital city, Bangalore, India. I am an aero modeler and electronics enthusiast and I like to design Remote control planes and my own circuit boards. I have also written a book entitled 'RC WORLD' for the avid learner's of remote control world. Innovating is my passion and participation is compassion!
"The secret of getting ahead is getting started". I at IIT Bombay in 2015 bagged several prizes competing with the IIT students nationwide. The most innovative amongst them was an international level project named "Solar Urja Lamp". I am pleased inform that, the lamp I had designed was selected among the top 15 out of 600 entries. It included designing, innovation and a 3D printed prototype of the lamp.
My Journey through 3D Printing
There's always a way to do anything better. But the only key to this puzzle it to find a way! I was busy unleashing the best way to do a prototype and came across 3D printing. This spark of idea captured me into the innovative world of 3D printing and paved the way of success!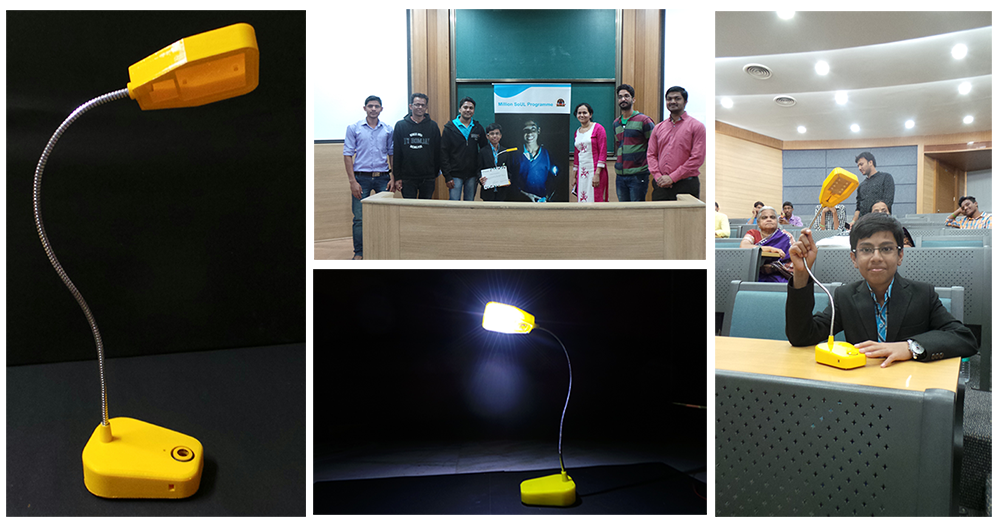 It was 'Altem Technologies', one of the legendary 3D printers at Bangalore, whom I converged on getting the prototype 3D printed. Pleased with my passion for Innovation, Altem Technologies created a part for this project at free of cost on their uPrintSEplus Stratasys 3D Printer. It was stupendous to see such an impressive part being printed with just the CAD models on screen. Altem Technologies, not only 3D Printed the parts, but also painted them for me in desired colors. I was able to assemble them easily without any issues.
Moreover, the motivation and support from them stimulated my courage on this project! It gives me an immense delight to thank Altem Technologies for their intensive support at every step.
3D printing is fun, scientific and innovative. The tiniest of problems of today can be the greatest solutions of tomorrow! One can extend their intensive creativeness into the real world with it. So, start finding the solutions of problems as there are no boundaries for achievement and imagination!