May 4th, 2015
Introduction and adoption of 3D Printing has been rapidly finding its place in every possible age group in India today. It was interesting to host children from Cloud Mentor summer camp from Koramangala Bangalore, India who are learning nuances of 3D Printers. As a part of their training, on their last day, they visited Altem office to have a look at our professional 3D Printers. It was indeed very interactive a very different session with the kids observing curiously the
3D Printing Technology
and asking interesting questions such as 'can a 3D Printer print a 3D Printer, is it possible to 3D print large objects etc….'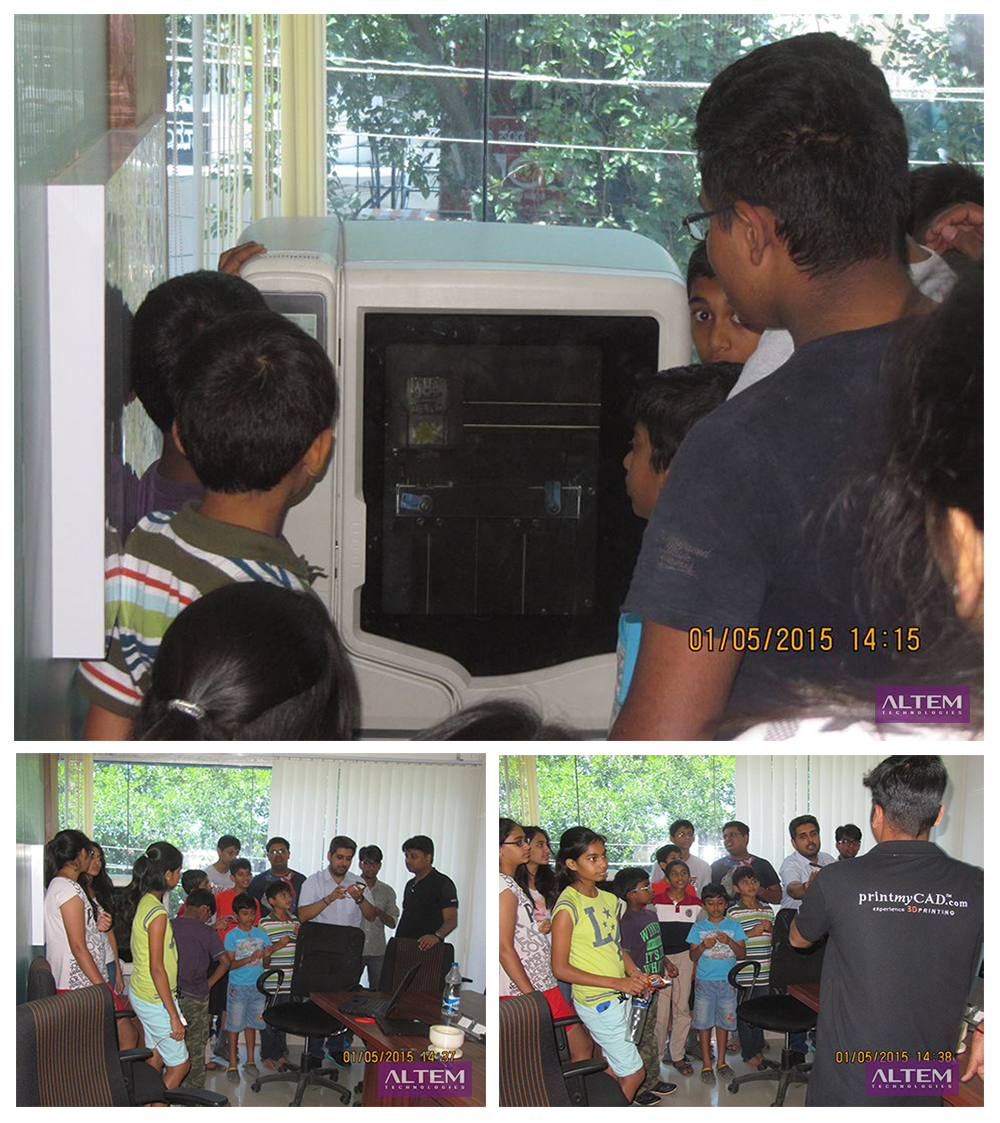 Ensured to make it a point to children that 3D printing / Printer is only a medium or a tool that will enable them to validate their creative designs quickly and the most important part here is the ideas or designs for innovation. We also offered them to print their designs created in Autodesk 123D Design at free of cost for any of their innovative designs. I hope, all young children undergo such 3D printing courses often which will train and unleash the creative ability of the younger generations.
Altem Technologies offer affordable low cost
professional & desktop 3D Printers
that could be utilized by schools and camps like these to teach and enable the younger generations about 3D Printing thus enabling them to try and experience their innovative designs.